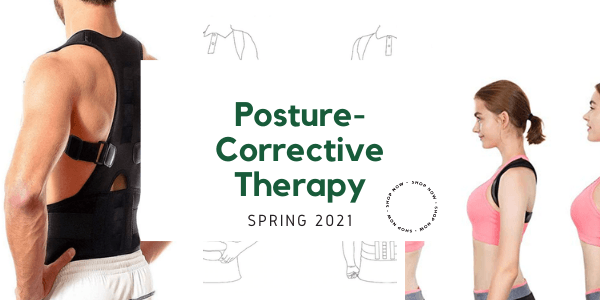 The Best Posture Corrector on the Market: A Customer Review
Throughout my days I have had quite the experience with body pains. As an avid Construction Worker, my back can get quite the beating in just one day of work. I'm in charge of doing loads of lifting on the site and need to carry heavy machinery & tools all-over the place. Wherever the boss needs me, I go. From this I have had some pretty severe back issues, all of which combined to give me a terrible, slouched-over posture. This was not my most excitable trait, as I am a 37 year old man walking like I'm carrying an extra 45-Pound plate on my back. Over time I began to find creams and medication that would help my back pain, but only for the moment, maybe a few hours or so, nothing truly helped me fix my posture. 
At my most recent site up in Coboconk, Ontario, a buddy of mine was wearing this peculiar looking thing that looked like some sort of parachute vest. This was at the end of the day so we had all packed up and decided to relax as a crew, my buddy, Jonathon, decided to take his shirt off to cool off. At first I was thinking, what the heck is this guy wearing, so being me I had to walk up and cure my curiosity. When I walked up to him, I noticed that others had gone up prior to me and made conversation about this odd gadget he had on, some of which left with big smiles on their faces, nodding their head, so I knew this had to be something good.
When I engaged in conversation, the first question I had to ask was why on earth he was wearing this abnormal-looking vest on in the first place. His response was clear and simple, it was a posture-corrective brace that he had purchased online. He got the recommendation from his father-in-law who worked in a similar field to us and had the same back issues. Immediately I thought 'wow, I haven't seen anything like that.' I've been out of place for quite some time, I've missed out on a bunch of these cool trends by not using the internet nearly as much as the younger generations. I decided to ask him for the information so I could check this out when I got home later that evening. 
At home, I opened my laptop and began doing my due diligence for this product. Instantly I noticed that there were a ton of cool features within this simple product. The gadget looked really interesting and was available at a great price which I was excited about! 
Surprisingly, I came home from work one day to discover my package had arrived. I ordered it 7-days prior to it arriving, incredibly quick. I opened the package, read through the manual, and decided to give it a whirl and strap myself in. At first I was skeptical, noticing that my back and neck were hurting after a day or so of wearing it, but after some weeks and months, I really started to see the difference.
My posture had been improved superbly! I was walking comfortably, with my arms, neck, and shoulders all at the perfect position. I had to put some effort in, as you normally would, but I was able to fix my biggest back problem in half the time I thought it would take! 
I truly want to say thank you to the team at Posture-Corrective Therapy for hooking me up with the best product I have purchased through the internet. This thing has boosted my confidence incredibly and has me walking at a much more normal rate. No longer do I have to deal with the neck & back pains at work, with my improved posture, I noticed that all started to fade away. My muscles were working in a much better fashion and weren't feeling entirely exhausted at the end of my work day!
Overall, my experience with this product is unique and truly spectacular! I never expected to see the results I did in such little time, but hey, here I am, feeling and looking better than ever! If you are in the situation I once was, I highly recommend you try this out, you won't regret it. If you are willing to accept that results won't come overnight, and put in a bit of your own effort, I'm sure you will see the phenomenal results I did! 
Interested? Click the Box Below to Shop Now!