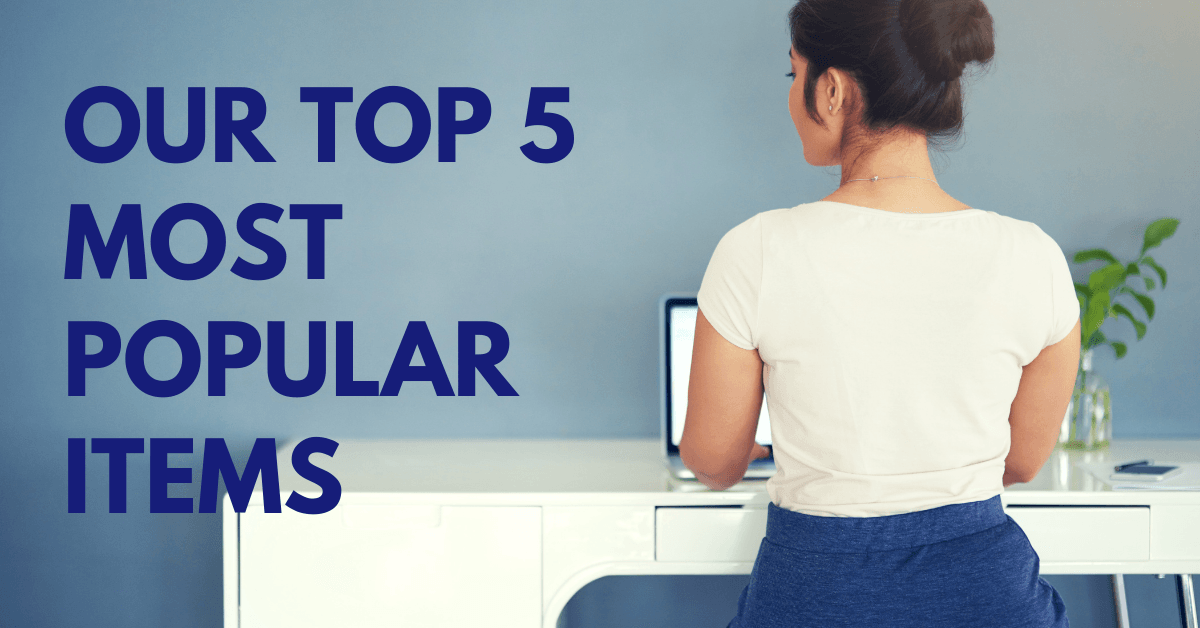 Our Top 5 Most Popular Items
Posture Corrector Back Brace
Do you have trouble sitting or standing up straight? The Posture Corrector Back Brace is made to fix your posture by aligning your neck and spine. Wearing this will help you to train your posture. This back brace is also unisex and adjustable, therefore it can be worn by anyone, despite their size or gender. The brace's interior also features magnets that help decrease back and neck pain! Its thin, yet durable material allows it to be worn unseen underneath your clothing. This way, you can wear this back brace anywhere and anytime! Working out at the gym? Wear it under a tank top. Going on a date? Wear it underneath your suit! This back brace won't only correct your posture, but it will also help you stand taller and feel more confident!
Comfort Back Brace for Men and Women
If you're looking for a comfortable back brace to help with pain, this Comfort Back Brace is perfect for you! This back brace allows you to relieve your muscles from everyday aches and pains. Just wearing this daily will reduce muscle fatigue, stiffness, and soreness. It also helps support your muscles and joints, as well as assists in muscle recovery! If you're feeling tired after a long day at work or sore after a difficult workout, try using this Comfort Back Brace! It's easy to use and can be hidden underneath clothing for everyday wear.
Men's Body Slimming Undershirt
The Men's Body Slimming Undershirt is one of our most revolutionary products! It is designed to support your back and improve your posture. Its structure straightens out your back to make you appear taller and more confident. The front of the undershirt includes 12 spandex structures that are used to hug and shape the stomach area. This will give off the illusion of a flat and toned stomach! It also helps reduce the look of "man boobs". While this vest is tight, it is still comfortable to wear! It has top notch maneuverability and ventilation, so you can wear it underneath your clothing with no issues.
Lightweight Medical Shoulder Brace
The Lightweight Medical Shoulder Brace is made to keep your shoulder compressed and guard against injuries. Its technology allows it to trap your body heat and increase circulation during exercise. While wearing this, your arm and shoulder will constantly be supported, no matter how long you exercise! It is also adjustable to fit all body types. You can wear it to prevent future injuries or to help with sprains, strains, dislocation, and arthritis pain.
Power Knee Stabilizer Pads
Are you feeling achy in the lower part of your body? These Power Knee Stabilizer Pads are made to support your thighs and calves in order to reduce the pressure on your knees! The durable material allows you to comfortably move around with ease, while supporting your body. This way, you can continue with your day to day activities with no pain. They're also durable, easy to clean, and can be worn outside of your clothing. These are ideal for people who enjoy working out, people who regularly lift heavy objects, or people who hike often.
Click here to start shopping!