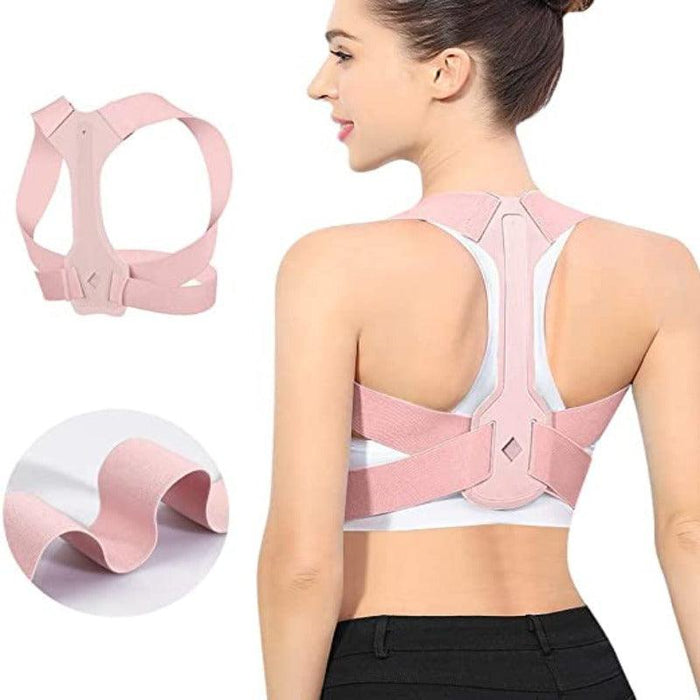 Women Back Brace Posture
In Stock

Achieve improved posture and superior back support with our Women Back Brace Posture.

Designed with athletes and fitness enthusiasts in mind, this brace is perfect for individuals who engage in sports or spend significant time at the gym.

Experience the unmatched benefits of enhanced posture and targeted back support, allowing you to perform at your best.
By improving your posture, our back brace helps you exude confidence and professionalism.

FEATURES:

Customizable Design: The brace offers customizable features, allowing you to adjust it to fit your unique body shape and size. This ensures a snug and personalized fit, providing maximum support and comfort for your back.
Specific Uses: Our Women Back Brace Posture is specifically designed as a posture corrector, helping you maintain proper alignment and posture throughout your daily activities.
Enhanced Performance: Whether you're an athlete or a fitness enthusiast, our Women Back Brace Posture can enhance your performance during sports or workout sessions. It provides the necessary stability and support to optimize your movements and prevent potential injuries.
Size Chart:

| | | | |
| --- | --- | --- | --- |
| Size | Under Bust (inch) | Height (cm) | Weight (Ib) |
| S | 25-30 | 150-165 | 88-120 |
| M | 31-36 | 160-170 | 120-155 |
| L | 36-40 | 170-185 | 155-180 |