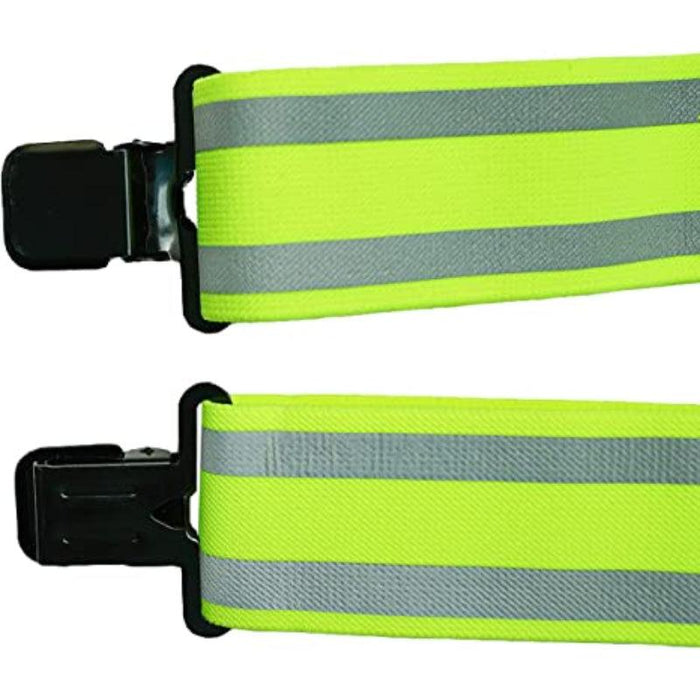 Reflective Safety Tool Belt Suspenders
In Stock

Introducing our game-changing Reflective Safety Tool Belt Suspenders, the ultimate solution for both safety and style.

Designed to keep you visible and supported, these suspenders are a must-have accessory for anyone looking to maintain a strong posture and work with confidence.

With their reflective properties and ergonomic design, these suspenders are here to revolutionize the way you work.
FEATURES:
Tool Belt Compatibility: Designed specifically for tool belts, these suspenders are the perfect companion for your essential work tools. Keep your gear securely in place while enjoying the added comfort of weight distribution.


Adjustable and Comfortable: Customization is key, and our suspenders deliver just that. With adjustable straps, you can easily achieve the perfect fit for your body, ensuring maximum comfort even during extended wear.


Built to Last: Crafted from high-quality elastic material, these suspenders are built to withstand the toughest work environments. They are resistant to wear and tear, ensuring durability that lasts.


Versatile Applications: Whether you're a construction worker, carpenter, electrician, or anyone in need of reliable support and safety, our reflective tool belt suspenders are the ideal choice. 


Enhanced Visibility: These suspenders feature reflective material that ensures you stand out in low-light conditions, providing an extra layer of safety during your work or outdoor activities.


Posture Perfection: Our suspenders are engineered to provide exceptional support, helping you maintain optimal posture throughout the day.