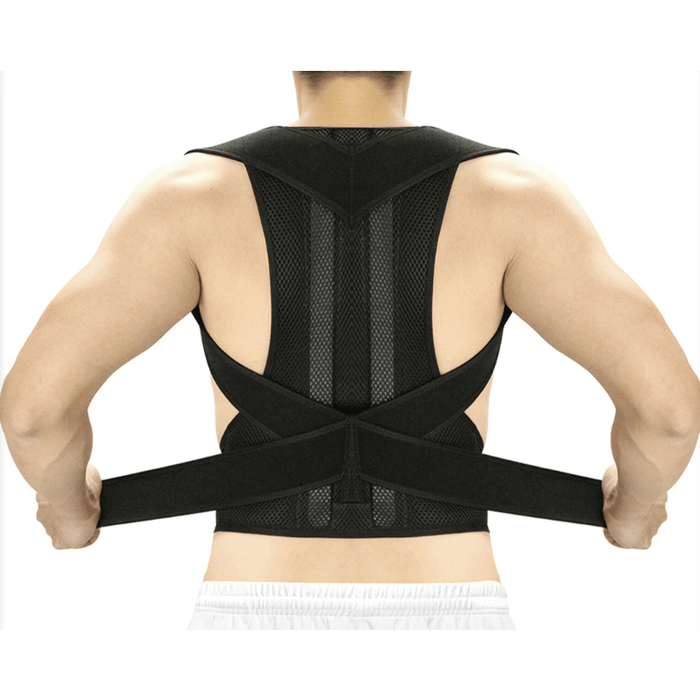 Posture Corrector Back Supporting Brace Belt
In Stock

Achieve the perfect posture with our Posture Corrector Back Supporting Brace Belt.

Designed for both men and women, this unisex back brace is ideal for those looking to improve their posture and boost their confidence. Whether you're out for a walk or hitting the gym, this posture corrector provides the support you need to maintain proper alignment.

With our Posture Corrector-Back Brace, you'll be on your way to achieving perfect posture effortlessly.
FEATURES:

Material: Crafted from high-quality composite material, our back brace offers durability, flexibility, and comfort for everyday use.


Application: The primary application of our Posture Corrector Back Supporting Brace Belt is for the back. It helps align your spine, reduce slouching, and relieve pressure on key areas, leading to improved posture and reduced back pain.
  Size Chart : 


Easy to Use: The adjustable straps of our back brace ensure a customized fit, allowing you to easily adjust the level of support and comfort according to your preferences.