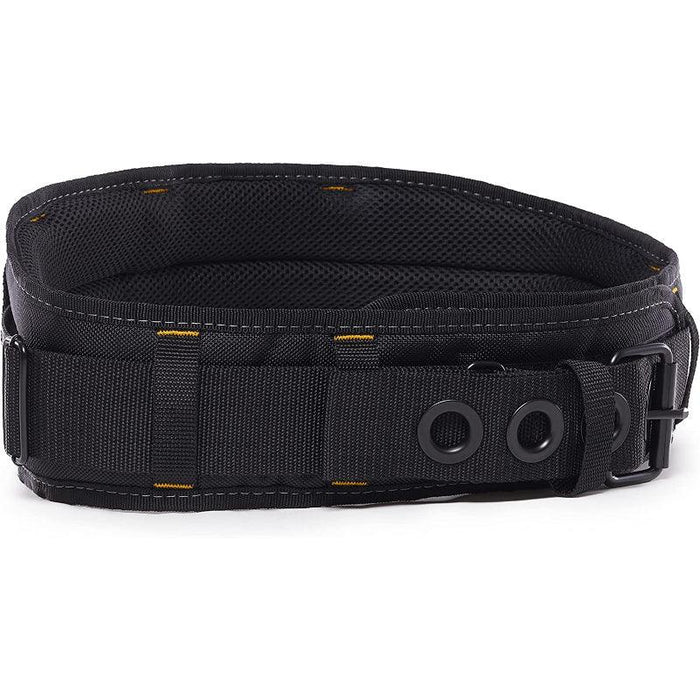 Padded Work Belt For Heavy Duty
In Stock

Step into the realm of unparalleled style and unyielding functionality with our revolutionary Padded Work Belt For Heavy Duty.

Meticulously crafted to perfection, this belt transcends the boundaries of conventional support and transforms into a fashion-forward accessory that demands attention.

Prepare to leave an indelible mark with your impeccable sense of style and unwavering confidence.
FEATURES:
Premium Quality: The polyester material offers excellent strength and flexibility, ensuring long-lasting performance and support.


Effortless Adjustability: Tailor-made for your convenience, our work belt offers effortless adjustability to ensure the perfect fit for every body type. Simply customize the belt to your desired level of support, and you're good to go!


Durability at Its Core: Constructed with high-quality polyester, our work belt is engineered to withstand the test of time. No matter how demanding your tasks may be, our belt will remain your loyal companion for years to come.


Medical Grade Materials: Made with top-quality materials, our work belt ensures durability and reliability for heavy-duty use.


Versatile Application: Ideal for a range of activities, including heavy-duty work, lifting, gardening, and more, providing reliable back support throughout.
With a user-friendly design, this work belt is easy to put on and adjust according to your desired level of support.
Invest in your well-being today and feel the difference it makes in your daily activities.