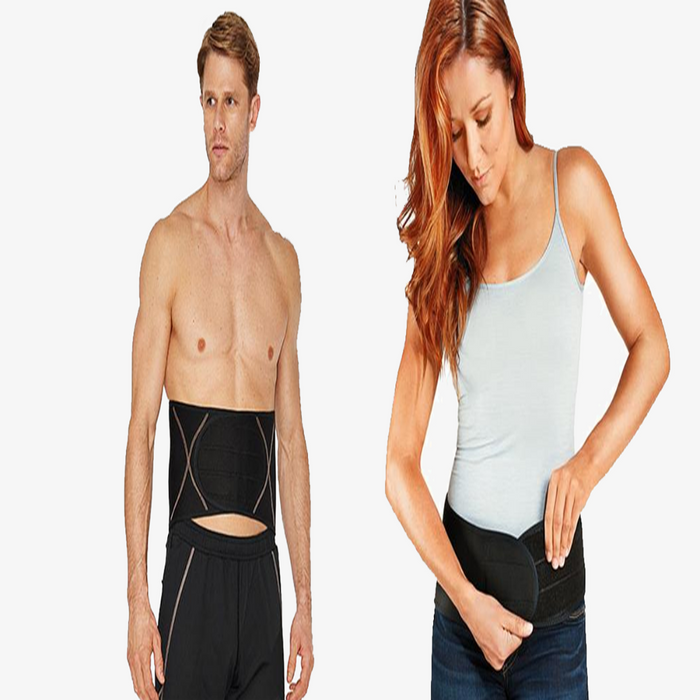 Comfort Back Brace For Men & Women
In Stock

Introducing our exceptional Comfort Back Brace For Men & Women, uniquely designed with features that set it apart as the best in the market. Experience the ultimate support and comfort you deserve.

Additionally, our segment-first double straps provide unparalleled lumbar support and back support, ensuring optimal adjustment and comfort.

FEATURES:
Rejuvenating Relief: Our Comfort Back Brace provides rejuvenating relief, targeting and supporting muscles and joints to alleviate stiffness and soreness.


Muscle and Joint Support: Our back brace helps reduce muscle fatigue and aids in muscle recovery, promoting overall well-being.


Customizable Fit: It offer a customizable fit for both men and women. Adjust the straps to achieve the perfect level of support and comfort tailored to your individual needs.


Premium Quality Construction: Crafted with precision and durability in mind, it is built to last. Trust in the quality of materials and expert craftsmanship for long-lasting support.


Discreet and Versatile: Designed to be discreet under clothing, it can be worn throughout the day, providing support without sacrificing style or hindering your daily activities.
SIZING INFO:
Small: Waist Size 26-30 inches (66-76 cm)
Medium: Waist Size 30-34 inches (76-86 cm)
Large: Waist Size 34-38 inches (86-97 cm)
XL: Waist Size 38-42 inches (97-107 cm)
XXL: Waist Size 42-46 inches (107-117 cm)
Experience the transformative power of our Comfort Back Brace For Men & Women.
Invest in your well-being today and reclaim a life of comfort and vitality. SHOP NOW