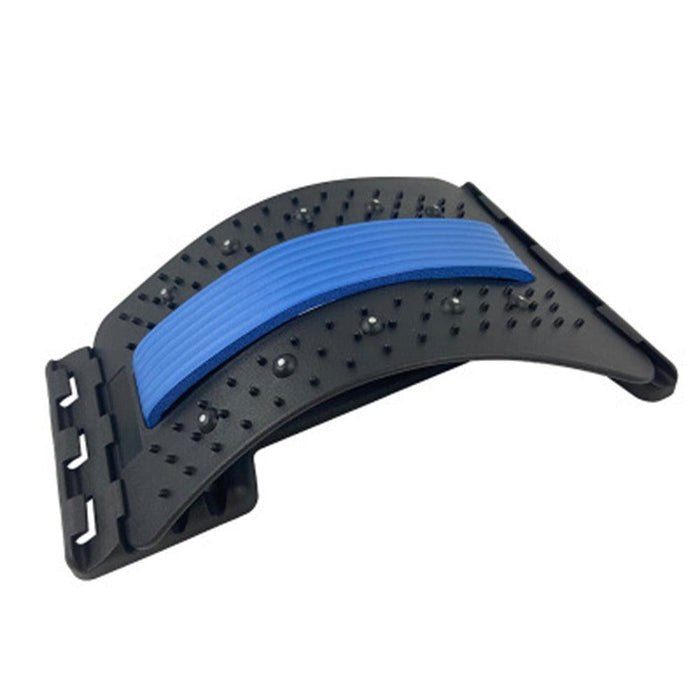 Chiroboard Back Stretching Device, Back Massager for Bed & Chair & Car
In Stock

Experience the ultimate relief with our Chiroboard Back Stretching Device, a versatile back massager designed for use in bed, on chairs, and even in cars.

This multi-level lumbar support stretcher offers spinal alignment and targeted muscle pain relief, helping you achieve optimal comfort and relaxation.

FEATURES:

Multipurpose Self Massager: Our versatile device offers multi-level lumbar support stretching, making it suitable for addressing various areas of muscle tension and discomfort.


Relieve Muscle Pain and Stress: Our ergonomically designed self massager is specifically crafted to alleviate chronic back pain and melt away stress, allowing you to experience deep relaxation and rejuvenation.


Lightweight yet Sturdy: Made from premium quality ABS material, our back stretching device is lightweight for easy portability, yet sturdy and durable for long-lasting use. It is ideal for various settings, including home, office chairs, gym sessions, and even yoga mats.


Size: Medium, offering a suitable fit for various body types and providing effective stretching and massaging support.


Energy Efficient: No power or batteries are required to enjoy the benefits of our back stretching device. For beginners or those with sensitive lumbar spines, a soft cloth pad or towel can be added for a gentler experience.

Embrace the convenience and versatility of this multi-level lumbar support stretcher, and say goodbye to muscle tension and stress. Invest in your well-being and enjoy the benefits of a healthy, supported spine.