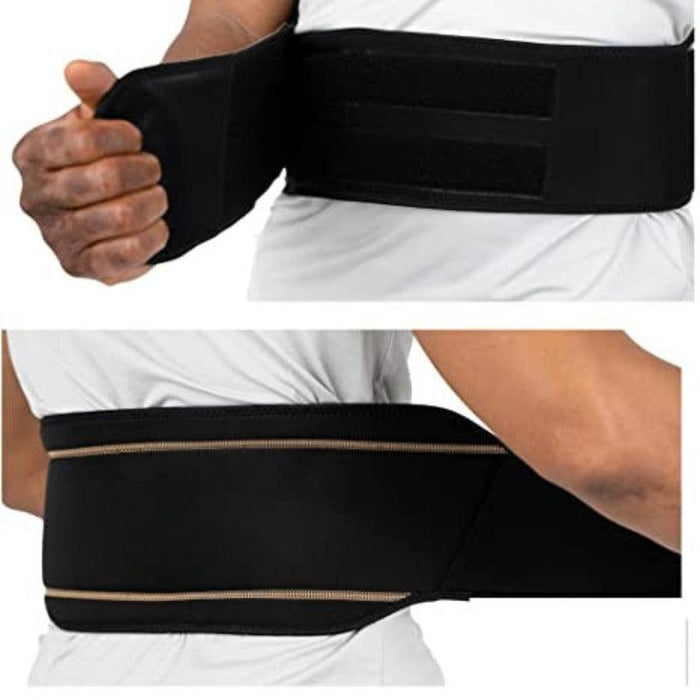 Lower Lumbar Support Back Brace
In Stock

Introducing our revolutionary Lower Lumbar Support Back Brace, designed to provide unparalleled support and comfort for a healthier back.

Whether you're struggling with back problems or aiming to enhance your posture effortlessly, this brace is your perfect solution.

With its adjustable closure and customizable fit, it adapts to your unique needs and ensures maximum effectiveness. Say goodbye to back problems and embrace a life of improved posture and reduced discomfort.
FEATURES:
Tailored Support: With its adjustable closure, this brace offers a customizable fit that can be easily adjusted to your preferred level of support. It molds to your body, providing targeted support exactly where you need it.


Versatile Uses: This is not limited to a single activity. It is suitable for various situations and can be worn during activities like walking or light exercise.
Experience the benefits of improved posture and support throughout your day.


Convenient Closure: The hook and loop closure system of our back brace allows for easy and hassle-free application. Simply adjust the brace to your desired level of compression and enjoy the perfect fit every time.


Unmatched Comfort: It is crafted from high-quality materials that feel soft against your skin. The breathable fabric ensures proper ventilation, keeping you cool and comfortable even during extended wear.
Stay visible, stay supported, and conquer your workday with confidence.
Size Chart:

| | |
| --- | --- |
| Size | Waist (Inch) |
| S-M | 28-34 |
| L-XL | 36-42 |