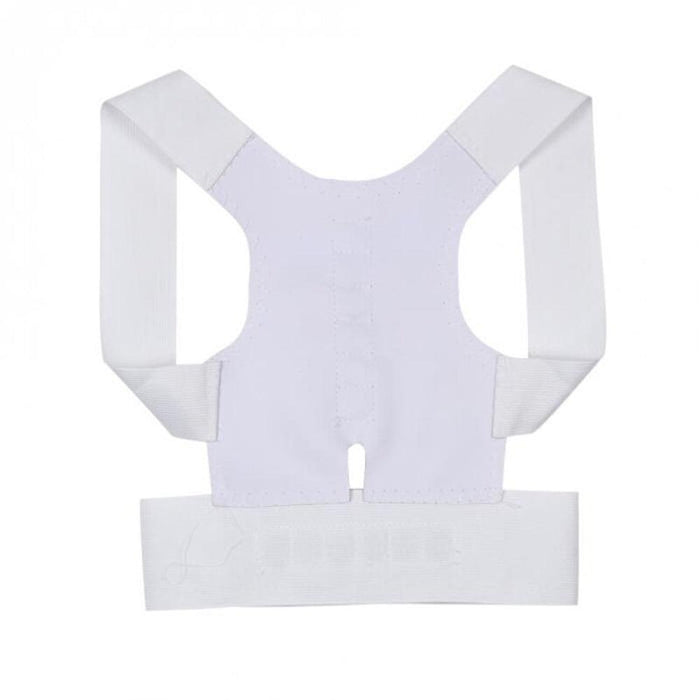 Corset Back Correction Magnetic Posture Corrector Belt
In Stock

Introducing our revolutionary Corset Back Correction Magnetic Posture Corrector Belt, your ultimate solution for achieving a confident and healthy posture.

Say goodbye to slouching and hello to proper alignment with this innovative belt that combines the power of magnets and ergonomic design.

Don't let poor posture hold you back, stand tall with our Corset Back Correction Magnetic Posture Corrector Belt.
FEATURES:
Magnetic Therapy: The integrated magnets provide gentle pressure and magnetic therapy to help align your spine and improve posture over time.
Adjustable Fit: With its adjustable straps and customizable fit, this belt can be tailored to your body shape and size for maximum comfort and effectiveness.


Versatile Application: Suitable for both men and women, this posture corrector belt can be used for various activities such as daily wear, office work, exercise, and more.
Durable and Breathable: Made from high-quality materials, this belt is built to last. The breathable fabric ensures proper airflow and keeps you comfortable throughout the day.


Innovative Design: Our Corset Back Correction Magnetic Posture Corrector Belt features a unique design that combines comfort and functionality for optimal posture correction.
Size Chart:

Braces & Supports - Rest assured that you are investing in a specialized product designed to provide optimal support for your back.