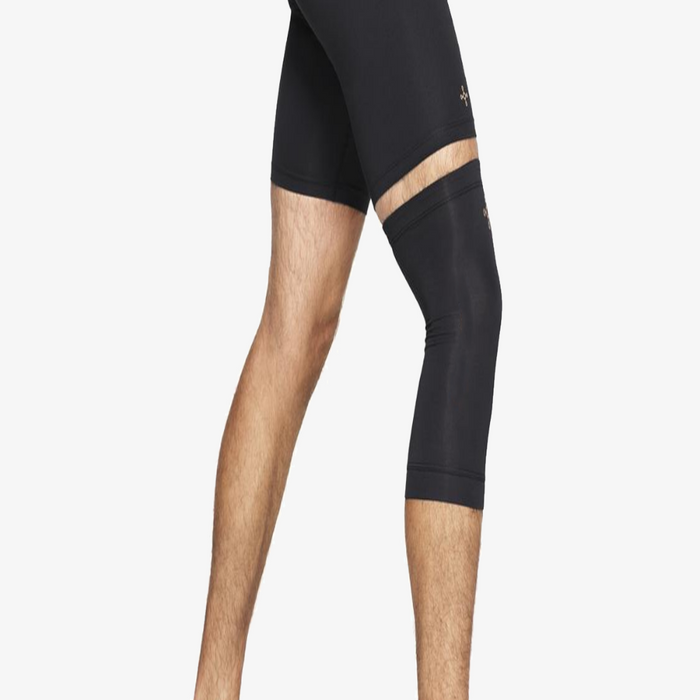 Compression Knee Sleeve For Men & Women
In Stock

Experience the ultimate support and comfort with our Compression Knee Sleeve For Men & Women.

Crafted with a perfect blend of breathable materials, this knee sleeve is designed to provide excellent support during rugged activities while allowing a full range of motion.

It is also ideal for addressing conditions such as meniscus tear, arthritis, runners & jumpers knee, ACL, PCL, MCL, and more. With its comfortable design, it can be worn every day under your clothing.
 FEATURES:

Rejuvenating Relief: Our Compression Knee Sleeve offers rejuvenating relief from everyday aches and discomfort. Experience the soothing support that promotes better knee health.

Muscle and Joint Support: This knee sleeve is designed to support your muscles and joints, providing stability and reducing the risk of strains or injuries during physical activities.

Stiffness and Soreness Relief: Say goodbye to stiffness and soreness with our knee sleeve. It helps alleviate discomfort, allowing you to move more freely and comfortably.

Reduced Muscle Fatigue: By providing compression and support to your knee muscles, our sleeve helps reduce muscle fatigue, enabling you to engage in activities with improved endurance.

Accelerated Muscle Recovery: Whether you're recovering from an injury or intense workout, our knee sleeve aids in muscle recovery, helping you get back on your feet faster.

Restorative Benefits: Wear our knee sleeve while sleeping to enjoy its restorative benefits. Wake up feeling refreshed and ready to take on the day with improved knee support.
SIZING INFO:
Small: 12-14 inches (30-35 cm) circumference
Medium: 14-16 inches (35-40 cm) circumference
Large: 16-18 inches (40-45 cm) circumference
Invest in your knee health and enjoy the benefits of enhanced support, reduced discomfort, and improved mobility. Order now and take a step towards better knee care.