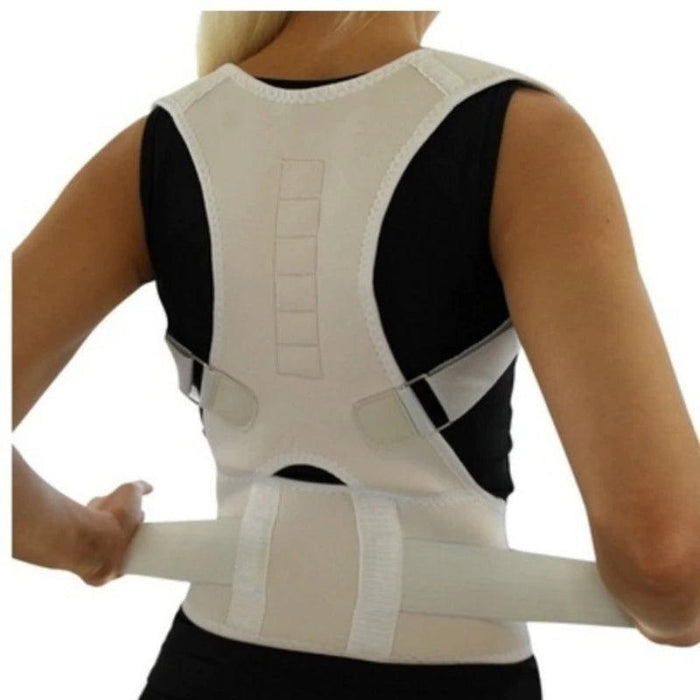 Adjustable Magnet Posture Corrector Back Corset Belt
In Stock

Introducing our revolutionary Adjustable Magnet Posture Corrector Back Corset Belt, the key to unlocking a confident and aligned you.

Say goodbye to slouching and hello to impeccable posture with this innovative and stylish accessory.

Designed to address various ailments and promote bone care, our posture corrector belt is your ultimate solution for a healthier and more confident you. Don't let bad posture hold you back any longer.
FEATURE:
Advanced Posture Correction: Our Adjustable Magnet Posture Corrector Back Corset Belt is specifically designed to provide advanced posture correction, helping you achieve a straighter and more aligned posture.


Magnetic Therapy: Equipped with powerful magnets, this posture corrector belt offers the added benefit of magnetic therapy, which promotes blood circulation and provides soothing relief to your back.


Customizable Support: With its adjustable design, you can easily customize the level of support and compression that suits your needs, ensuring a comfortable and personalized fit.


Unisex Design: Suitable for both men and women, our posture corrector belt is designed to accommodate a wide range of body shapes and sizes, making it a versatile solution for anyone seeking to improve their posture.
Size Chart: