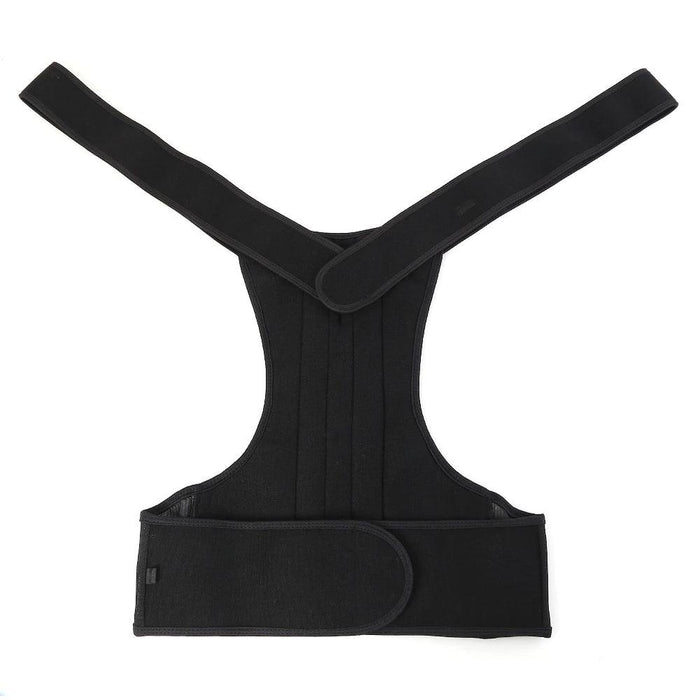 Adjustable Back Posture Corrector Unisex Belt
In Stock

Introducing our game-changing Adjustable Back Posture Corrector Unisex Belt - your ultimate solution for conquering back problems and achieving an enviable posture.

Say goodbye to discomfort and hello to a confident, pain-free life with this revolutionary belt.

Designed for both men and women, it combines style, functionality, and adjustability to provide you with unparalleled support and comfort.

FEATURES:
Application: Primarily intended for the back, our posture corrector belt targets the specific area where support is needed the most. It helps alleviate tension and discomfort, providing relief for various back problems.


Adjustable Fit: With its adjustable design, our posture corrector belt can be easily customized to suit your body shape and size. Achieve the perfect fit for maximum comfort and support throughout the day.


Progressive Posture Improvement: By consistently wearing our posture corrector belt, you can gradually improve your posture over time. It gently encourages proper spinal alignment and trains your muscles to adopt a healthier posture naturally.


Enhance Workouts: If you're an active individual who regularly engages in workouts, our posture corrector belt is a valuable addition to your routine. 
Get ready to embrace a new level of posture perfection and unleash your full potential with our eye-catching posture corrector belt.
Size Cart:


 Don't let back problems hinder your daily activities and limit your potential.
Order now and experience the transformative power of our posture corrector belt.