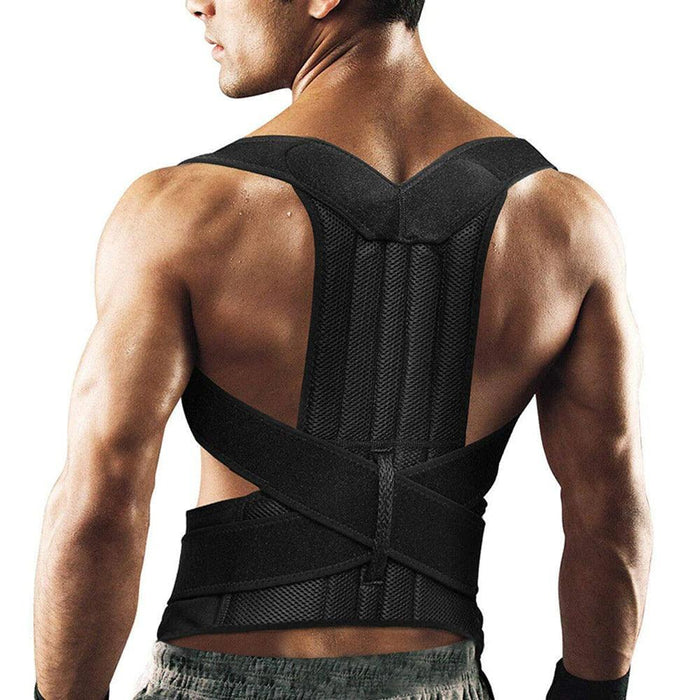 Adjustable Back Posture Corrector Shoulder
In Stock

Unlock your perfect posture with our game-changing Adjustable Back Posture Corrector Shoulder.

Say goodbye to slouching and hello to confident, upright alignment. Designed for ultimate comfort and effectiveness, this posture corrector is your secret weapon to a healthier, more confident you.

Take charge of your posture today and experience the transformative power of proper alignment.
FEATURES:
Bone Care Effect: The brace offers bone care benefits, providing stability and support to your back and shoulders. It promotes proper alignment of the spine, reducing strain on the bones and joints, and promoting a healthier posture.


Comfortable and Adjustable: We understand the importance of comfort when wearing a posture corrector. Our adjustable design allows you to find the perfect fit, ensuring a comfortable and secure wearing experience. The breathable material ensures adequate airflow and prevents excessive sweating.


Versatile Brace and Support: This posture corrector is suitable for various applications, with a specific focus on the back.


Effective Posture Correction: It is specifically designed to help improve your posture. By wearing this brace regularly, you can gradually realign your spine and enhance your overall posture, reducing the risk of back pain and fatigue.
SIZING INFO:
| | |
| --- | --- |
| Size CM | Waist |
| S | 66-83 |
| M | 70-90 |
| L | 80-105 |
| XL | 86-113 |
| XXL | 90-125 |