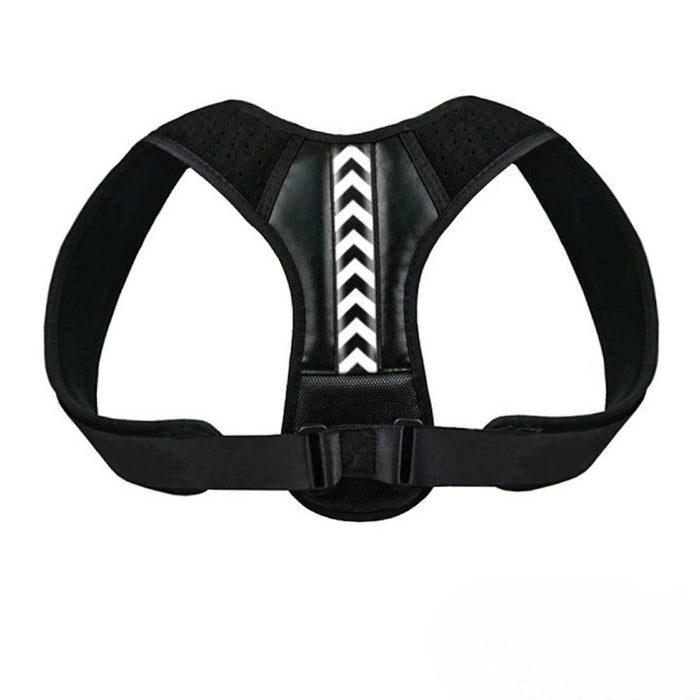 Adjustable Posture Corrector Belt
In Stock

Unlock the power of proper posture with our Adjustable Posture Corrector Belt.

Designed to provide strong support to your lower back, this belt helps stabilize and align your body for optimal posture.

Say goodbye to back issues, tension, and hunchback with this posture correction brace. Not only does it improve your posture, but it also boosts your confidence and enhances your overall appearance.

FEATURES:
Premium Material: Our Adjustable Posture Corrector Belt is made of high-quality cotton and neoprene, ensuring durability and comfort during extended wear. It provides a snug and supportive fit for all-day posture correction.
Unisex Design: This posture corrector is designed to be universally suitable for adult men and women. Whether you're experiencing back pain or simply want to maintain good posture, this adjustable belt is perfect for you.
PACKAGE INCLUDE:
Complete Package: Each purchase includes 1 piece of our Posture Corrector Belt, giving you everything you need to start improving your posture right away.
  Size Chart : 



Take control of your posture and experience the transformative benefits of our Adjustable Posture Corrector Belt. Invest in your well-being and unlock a confident and healthier version of yourself.